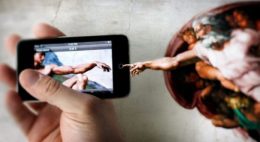 We hope you like our new look website with optimisation built in for all devices, including your Smart Phone.  Our site is centred around the ministry of St Patrick's Parish with a social media focus helping us to reach out to parishioners with news, events, notices and other items of interest..
The site also provides a "Donate Now" function, allowing you to financially support the continuation of Parish ministry, through online payment.  The parish has over 33 ministries, which you can check out on our Groups section.
To stay connected you might "Like" our Facebook page at www.facebook.com/stpatrickslucaneda or search and like us @stpatrickslucaneda
If you have any suggestions for improvement please feel free to connect with us at any time.