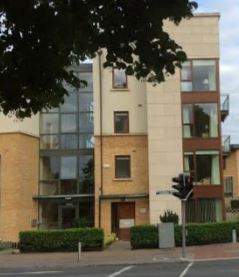 Kairos Spirituality is a beautifully quiet place for anyone who would like a little time out  on their own for a few  minutes or longer. The Blessed Sacrament is present in the Prayer Room, and also a most contemplative icon of Mary at the time of the Incarnation, written by Mihai Cucu.
We also have a shortened version of the Prayer of the Church on Tuesday and Friday evenings at 6.30pm  
This prayer is deliberately short, lasting about twenty minutes, so that you might have a little time out after work and so feel more easy before going home for your evening meal.