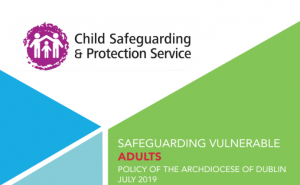 Click the link below to view the Diocesan Safeguarding Vulnerable Adult policy published by our Service. This policy is binding on all Clergy, volunteers and staff who work with/ minister to vulnerable adults in our parish.
Archdiocese Safeguarding Vulnerable Adults Policy.
See the additional 2021 Safeguarding document which includes information relating to vulnerable adults.